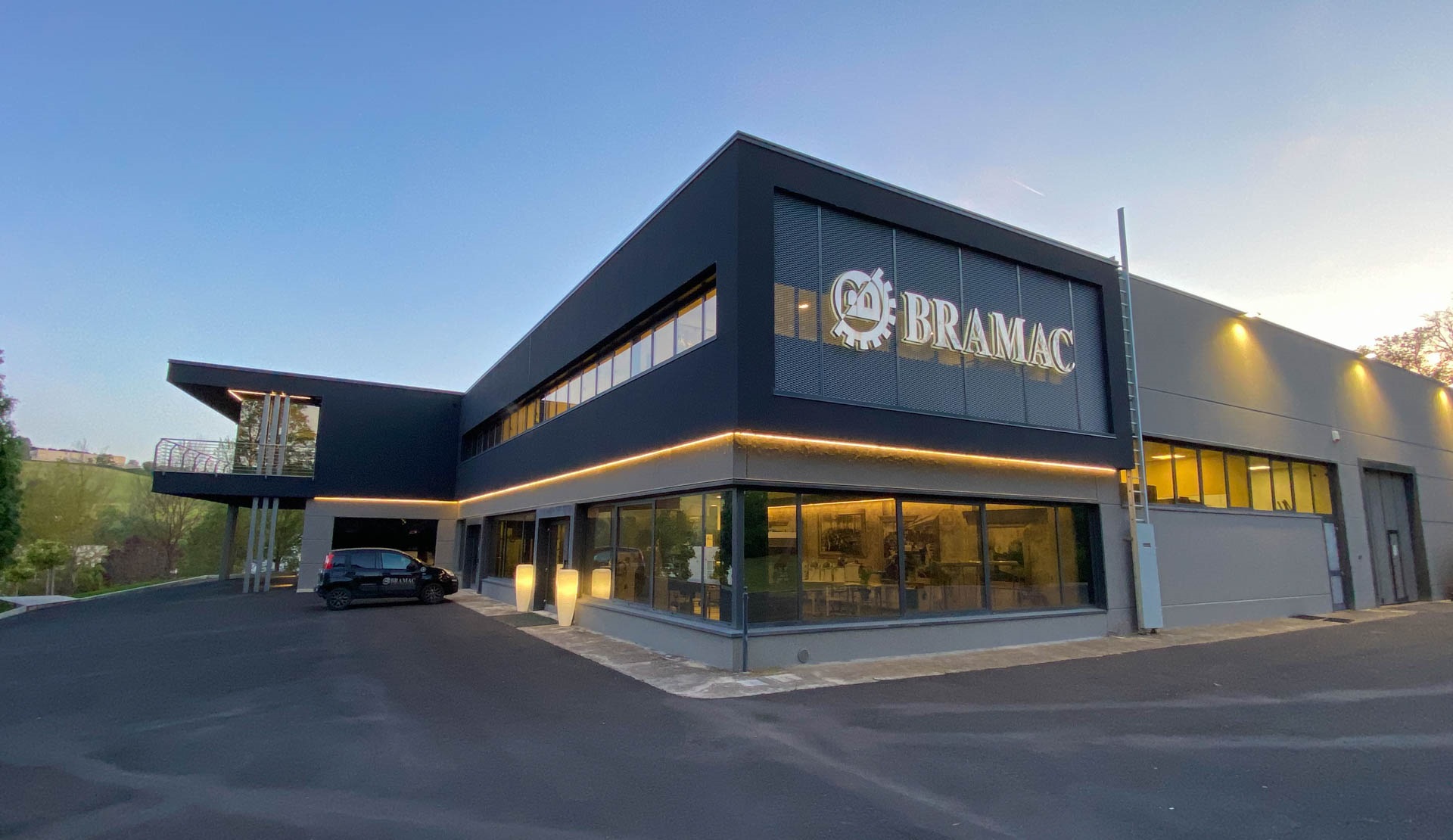 Bramac s.r.l. is a company specialized in the production and sale of sewing machines and machinery for footwear industry. 
The Company ha its roots in 1965 from the far-sighted mind of Masiero Bracalente who, in the years of the footwear boom, decided to start a business for the trading of footwear machinery.
Today Bramac s.r.l. has its headquarters in Montegranaro (FM) and a branch in Trani (BT) managed and administered by his son Alessandro Bracalente.
In the 2017, the headquarters of the Company were further expanded and redesigned, expanding the area of warehouse and workshops, also creating a new showroom with a covered area of 3000 square meters.
It is also fundamental to accompany our customers throughout their growth path by providing machinery more suited to their needs, specialized technical assistance and all our know-how.
Over the years, the company has managed to expand its clientele, skills and turnover, becoming a point of reference in the wholesale sector of sewing machines for footwear, leather goods and for the footwear industry at a national and international level.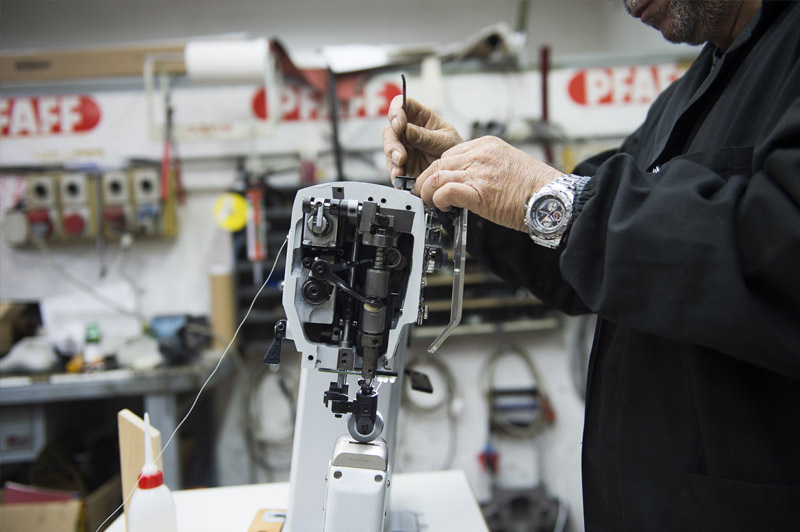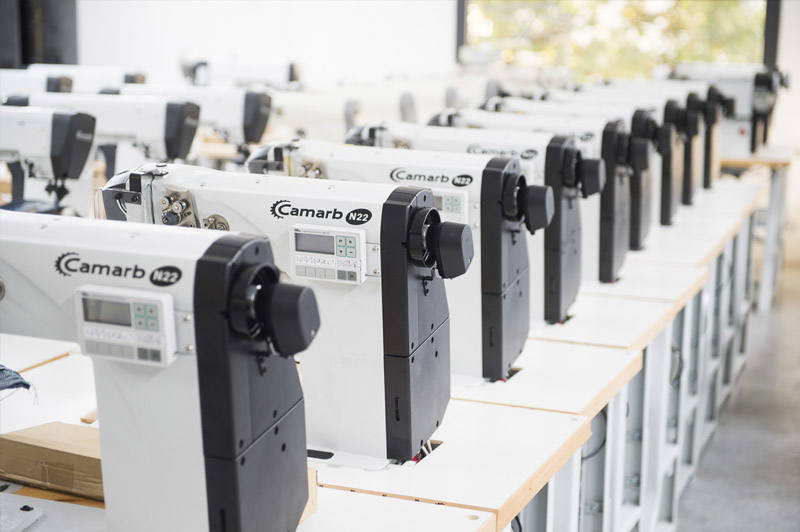 The main mission is to offer machinery adapted to the needs of customers, allowing them to obtain ever higher quality standards.
Objective achieved thanks to a team of designers and automation engineers who make up the Bramac-Lab.
A division that aims to reinvent production processes and design new machinery suitable for the industry of the future.
Bramac s.r.l. is able to design and install complete new generation production systems, as well as provide after-sales services, assistance and staff training, designed and defined for each individual customer, in Italy and abroad.
"Turnkey" Design & Planning
Bramac s.r.l. specializes in the design of structures with complete systems for the construction of the upper, from cutting and hemming, to assembly and finishing.
Are you thinking of creating a new production plant in the shoe industry in Italy or Abroad and would you like to receive technical advide from those who have more than 50 years experience in this area?
We can support you at all stages of the plant's realization: the choice and layout of the machinery, warehouse placement and handling of materials.
Thanks to the experience in the shoe industry, we can also give you advice on choosing the best product lines and finishes to be made on leather product.
Contact us for more information and discover our "turnkey" solutions!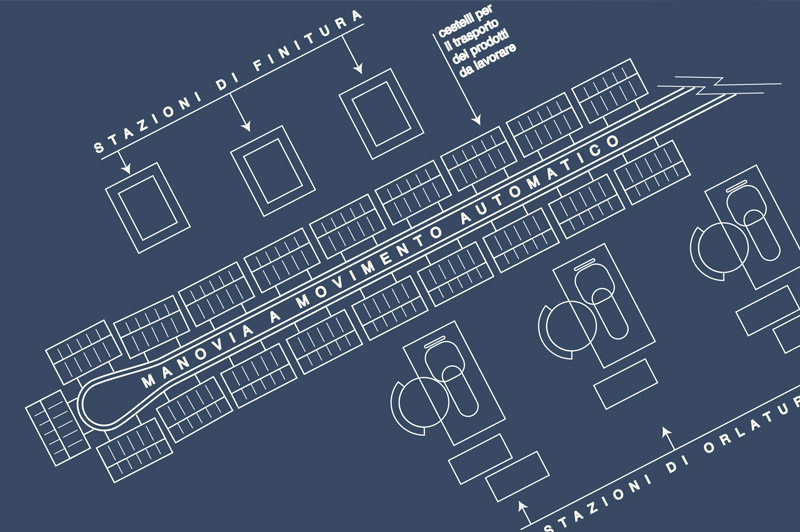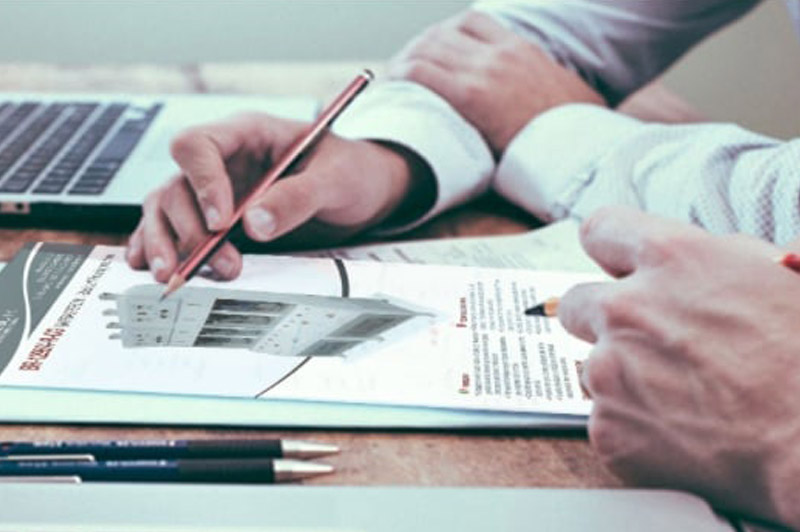 Thanks to a team of highly specialized technicians in the various stages of processing, Bramac s.r.l. offers training courses in the field to the personnel assigned to each facility built both in Italy and abroad, ensuring a complete and efficient start-up.